iBuyers - Is the cost worth the time?
Posted by Melissa Vianni on Tuesday, February 23, 2021 at 3:05 PM
By Melissa Vianni / February 23, 2021
Comment
1. What is an iBuyer?
An iBuyer is a real estate entity with technology behind it. They use real estate data to establish a "site unseen" price on a home they intended to buy.
Right now, the big iBuyers are Zillow, Offerpad, and Opendoor. They are using scale to purchase homes, and then selling them at a markup. For people needing a quick sale that requires minimal work, iBuying may seem attractive.
2. Is using an iBuyer cheaper than using a regular agent?
Absolutely not. Unequivocally, iBuyers cost sellers more to use and sell for less than a traditional agent. The standard right now is that sellers pay both commissions (the buyer's agent's commission and the seller's agent's commission). The cost of those commissions is usually between 5 and 6 percent (total) of the cost of the house.
So, for a $431,000 house, the commission price to the sellers would be $24,136. Yowza. I know. It hurts, but bear with me.
iBuyers don't call them "commissions," but as of July 2019, they are charging a rate between 7.5 and 10 percent and calling it an experienced charge or a seller credit. The use of the word "credit" is confusing because it makes it sound like money back in your pocket. But in reality, it is money out.
So, for a $431K house using an iBuyer, you would be paying between $30K and $32K in commissions. (More hurt.) On top of that, they have been known to add in additional costs between $5K to $10K.
Therefore, when you compare the cost of a traditional agent to that of an iBuyer, you pay more with the iBuyer. No to mention, with the market the way it is nowadays, and if you hie an agent that has market knowledge, you can have a 1-day sale with NO problem!
Furthermore, iBuyers make their money on the spread between what they buy your house for and subsequently turn around and sell it for. So, they want you to sell your place as cheaply as possible. On the contrary, a traditional agent's commission is tied directly to how much you sell your place for, so they are motivated to get you top dollar (because then they get top dollar).
The bottom line is that the iBuying method of selling offers a low-hassle, convenient way of selling a home. But selling at a discount price is likely to result in large profit loss to the homeowner when compared to selling through a real estate broker with the home listed on MLS.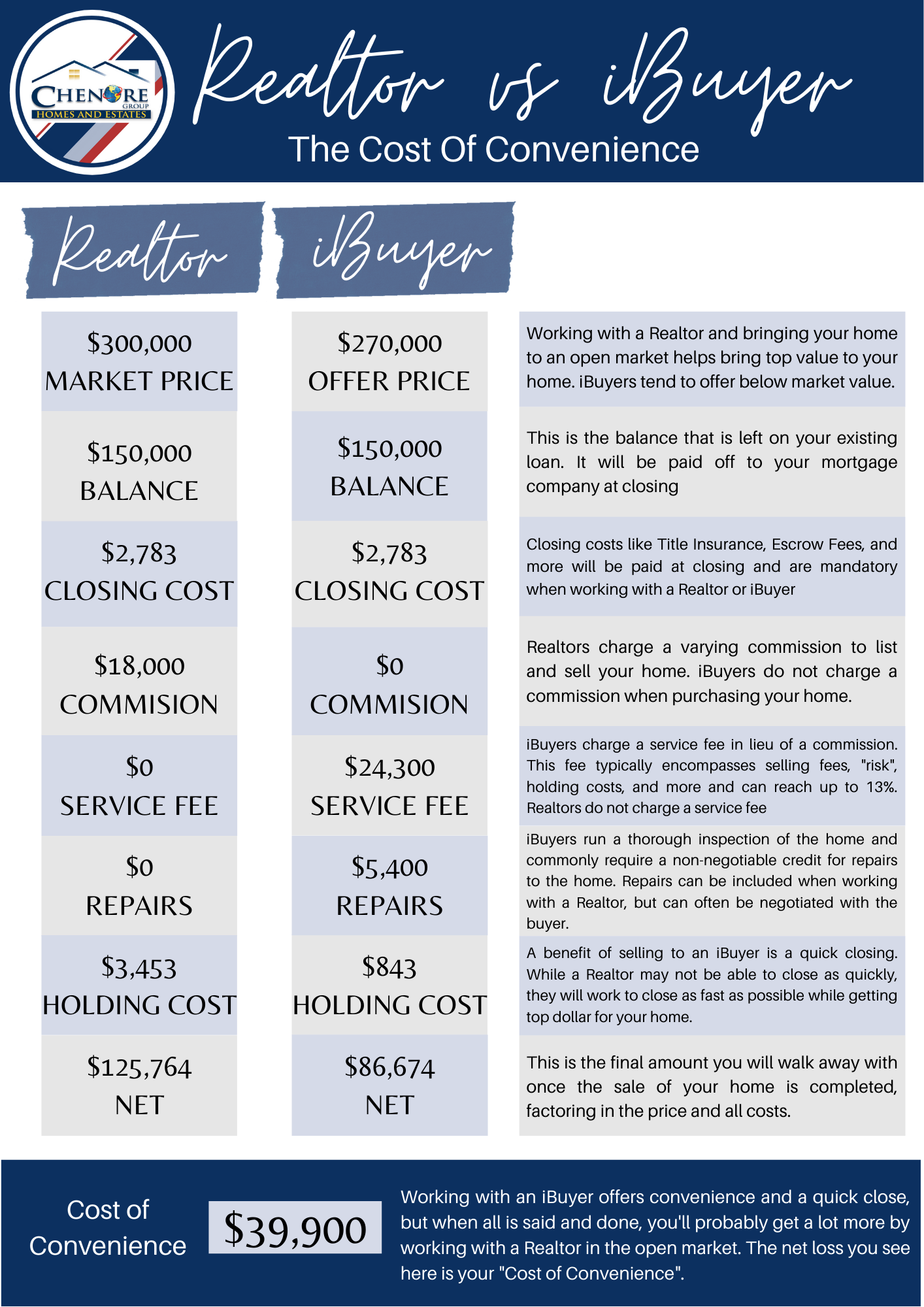 +++++++++++++++++++
THINKING ABOUT SELLING YOUR HOME?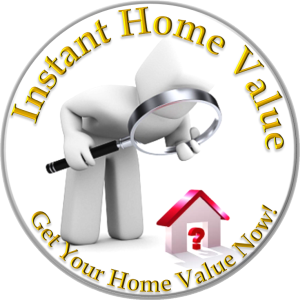 Questions? Please contact us!