Tamara Vilches
Sales Agent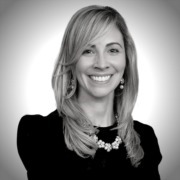 Let's start from the beginning...
I believe homes are places to grow, laugh, and make memories. I love the opportunity to
help people achieve their goals of home ownership. The joy that comes with helping
someone step into their future is very rewarding.
Give at least three words that describe you.
Resourceful, Persistent, Thoughtful.
What do I like best about the Broward Real Estate Market?
I enjoy the negotiation that comes along with the Broward real estate market, as well as
all the various styles of living that it offers.
What neighborhood do I live in? What makes it groovy?
I reside in Chapel Trail. It is a very charming community that is full of life.
When I'm not working, you can find me….
My favorite things to do are hang out with my family, visit theme parks, and shop.
What accomplishment are you most proud of?
I am most proud of my three kids. They are fun and respectful members of society and
they bring smiles to everyone they meet.
The kind of Clients I tend to work with… 
I tend to be very detail-oriented and find myself working with clients who need details.
I take pleasure in looking out for all my clients in ways they didn't even realize were
What Neighborhoods do I often work in?
I often work in the West Pembroke Pines and West Miramar areas.
What type of properties do I love selling?
I love selling properties with rare attributes.
Why am I the right agent to guide you in buying a new home?
I am the right agent to guide you because I am patient and committed to finding you
the home of your dreams and making the process as comfortable as possible.
Why am I the right agent to sell your home with!?
I am the right agent to help you sell your home because I am knowledgeable in my field
and I will use my unique strategies to assist you in every step of the home selling
process, including helping you move to your next chapter.
---
Are you ready to start? I am! Let's do this!