Mike Carreras
Sales Associate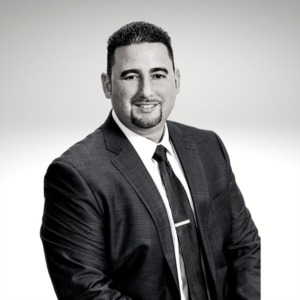 I love helping people achieve the biggest milestone in their life, owning a home! Provides
stability for their family's future and is the biggest step towards financial education and
Give at least three words that describe you.

Passionate, Outgoing, Focused.
What do I like best about the Broward Real Estate Market?

Broward offers many areas that are perfect to raise a family, many outdoor activities,
and less traffic than other counties!
What neighborhood do I live in? What makes it groovy?

I live in Nautica, a very relaxed and quiet area...perfect for me!
When I'm not working, you can find me….

On the Golf Course or local supermarket getting my dinner menu ready for the night
.
What accomplishment are you most proud of?

I am most proud of helping over 700 families with one of their most important life goals,
the purchase of their home!
The kind of Clients I tend to work with… 

Are extremely humbled and excited to get started with the process of their home
purchase, eager to learn what is needed, and presently surprised at how easy the
process could be when they let the professionals teach, communicate and execute
What Neighborhoods do I often work in?

I work in all areas of Miami-Dade, Broward, and Palm Beach Counties.
What type of properties do I love selling?

New and Existing Homes, Townhomes, and Condos
Why am I the right agent to guide you in buying a new home?

My vast knowledge in the Mortgage Banking industry has allowed me to educate
my buyers in the home buying process. Giving my buyers the tools and knowledge of
what lenders look for before they even start the pre-approval process. My buyers will be
ready to answer all questions the lenders look for and will help build up their confidence
once they are ready to submit the offer to purchase a home. My clients can have 100%
trust that I will look out for them every step of the way, answer all their questions or
concerns and meet every timeline and the due date for a smooth closing process.
Why am I the right agent to sell your home with!?

I became licensed as a Real Estate Agent in 2010 and joined the Keller Williams Realty
Partners SW Family in Pembroke Pines, Fl. During my time in Real Estate, I assisted
with the sales of HUD-owned homes, distressed properties, and Short Sales. I am also
well versed in completing Market Analysis of Single-Family Homes, Condo and
Townhomes for various lenders of distressed homes in the South Florida Market,
& Assisted a Portfolio Investment Firm to acquire a vast amount of Single-Family homes
to maintain and lease. The years and knowledge I offer in Mortgage Banking & Real
Estate has provided the tools necessary to assist Sellers to make an informed decision
for a Profitable and Competitive Advantage!