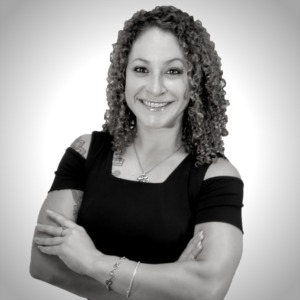 Prior to the start of her Real Estate career Andressa (Andy) worked many years and gained much experience in the challenging hospitality & service industry.
Andy believes it's important to lead a healthy and active lifestyle, she is full of energy and takes on the challenges of personal training and fitness every day.  She refers to this "Me" time as "therapy for my body and mind".
Our sunny beaches, great family parks, and entertaining night life are some of Andy's favorite characteristics of South Florida living.  Andy believes that as a parent, you can never give up and as your Realtor® Andressa never gives up!
She's a young mother of 2 she fully understands and relates to the needs of today's busy families and appreciates the significant role that children can play in making one of life's biggest life decisions…the purchase of a new home.
Raising a family is hard work and Andressa takes that challenge on with the same vigor and commitment she demonstrates when working with her clients, the search for and contracting of your new home is her work…her reward is handing keys over to a family that welcomed her into their lives for a brief time and allowed her to make their dream a reality.
Andressa joined The Chenore Real Estate Group in 2017, Like any other decision Andy has made…she believes this one will help to propel her to the success she's so willing to work for!